Our Story
Citysin Angels is a Hard Rock band from a small rural town in Monterey County California. Formed in 2006 they just released their second album "Poetry for the Damned". Comprised of Rick Scolari (Vocals), Diego Ramirez (Guitar), Chriz Alcaraz (Bass), Alyssa Diaz (Keys), and Mike Carrillo (Drums), Citysin Angels' approach to Hard Rock music is a brave mixture of the bands influences, ranging from and not limited to 80's Alternative to Prog Rock. Citysin Angels deliver a garage band attitude with an approach like a Rogue Gnome hunting it's next victim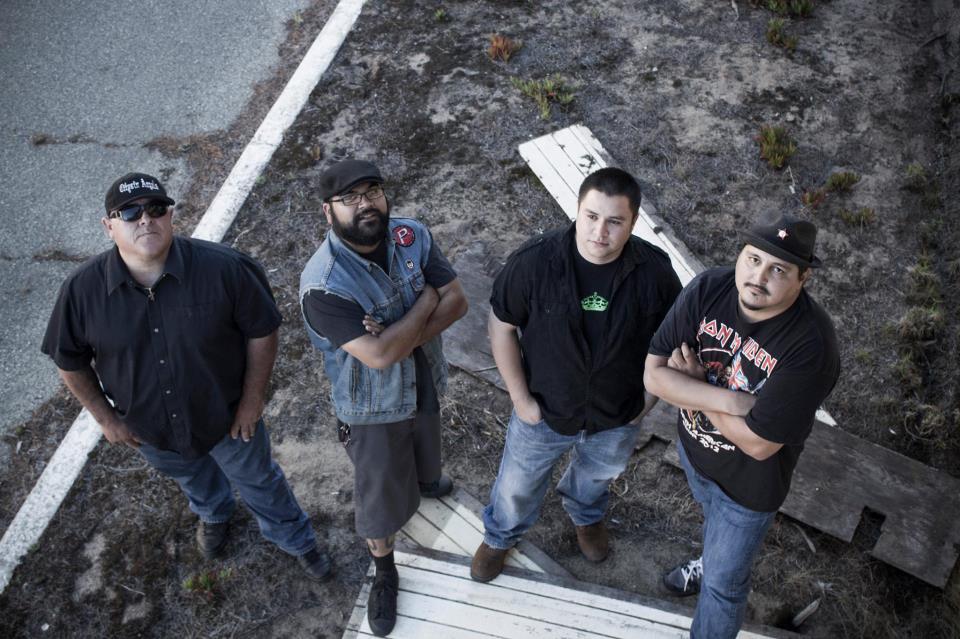 PRESS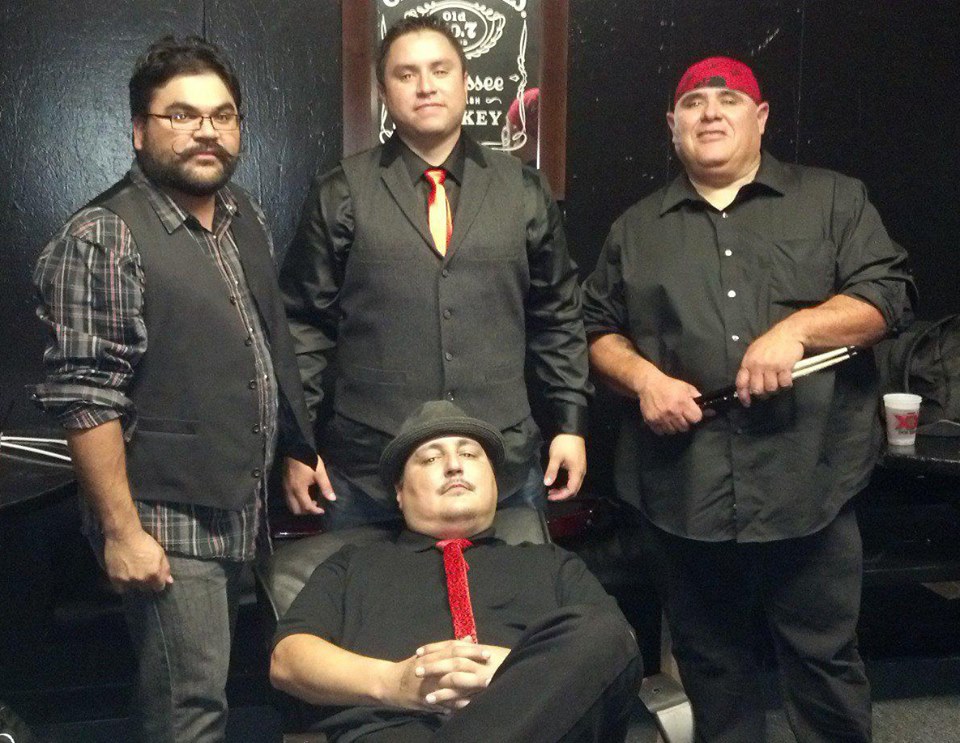 When headlining headbangers City Sin Angels caught wind of Maddie and the event, getting involved was an easy choice.


When headlining headbangers Citysin Angels caught wind of Maddie and the event, getting involved was an easy choice. "Any chance we can help a child who's suffering, we'll do anything without hesitation," lead singer Rick Scolari says. "We'd even [prostitute] ourselves out to raise money for her."
Such tongue-in-cheek humor floods the 14 guts-to-the-wall tracks – along with Dave Mustaine-scented riffage – on their debut Poetry for the Damned.
On the surface, "Supermodels and Tecate," CSA's most-requested song when they play The Whisky in Los Angeles, seems like a bold story about a really good night in Baja, Calif. But it's really just about practicing in drummer Mike Carrillo's garage studio in the suburbs of Soledad.
"Supermodels from magazines like Maxim cover the walls," Scolari says. "Aside from our girlfriends that we bring to the studio, there are never any girls in [the garage]; it's just four chubby Mexicans playing metal and drinking beer. The only things we have are Tecates and a wall full of supermodels that we'll never meet."
The band – also featuring guitarist Diego Ramirez and bassist Chriz Alcaraz – is far from a one-trick, heavy metal pony, as they prove on the album's title-track opener, a psychedelic discordance of chirping birds, clacking chairs, wind, shaking rattlesnakes and Scolari's gloomy poetry.
"We didn't know where we were going with the album and I liked it that way," Scolari says. "I don't want to just be a heavy metal band and I don't want to be described as soft or hard, I want to do whatever we want and this album set the rules for that. We also play weird stuff."
On their website, CSA defines the band's name as "a conventional representation of such a being, in human form, to deliver the sounds of solace and redemption." With the passion they have for helping kids like Maddie, it sounds appropriate.
-Adam Joseph-
Monterey County Weekly